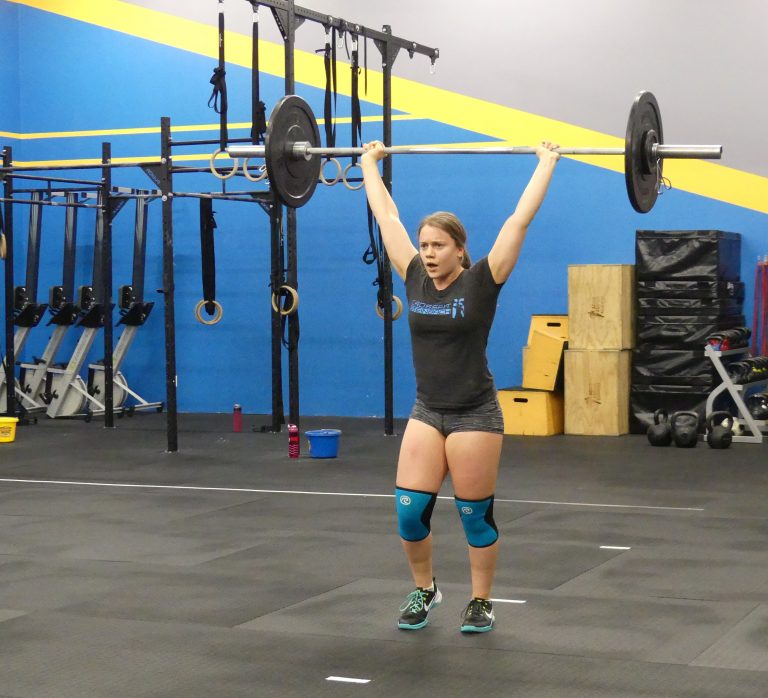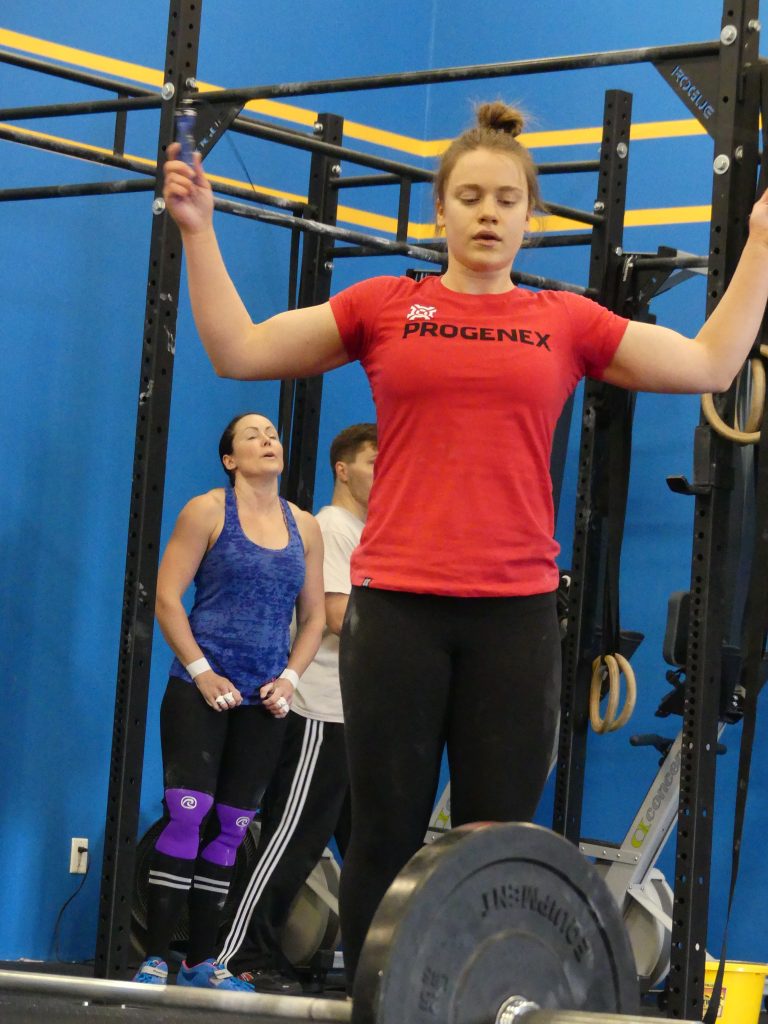 Tell us about yourself
My name's Annick. I'm a CrossFit-obsessed, science-loving 19 year-old. I love to learn and spend time with my family and friends! I'm also a bit of a perfectionist!
How were you introduced to CrossFit?
I saw a lot of talk about CrossFit on Paleo blogs, searched about it on the Internet, and I thought it sounded very interesting! After deciding to try it out, out of the blue my sister asked me to join a trial class at CrossFit Steinbach!
What is your favorite WOD/Lift?
Any WOD with power snatches, power cleans, overhead squats, and/or shoulder-to-overheads! My favourite lift is the Snatch… Or the Clean. It depends on the day!
What is your favorite skill/movement that you have learned at CrossFit?
There are so many but I'd have to say squats!
What is your "goat"?
Pull-ups and double-unders… Just look at the scars on my arm and the back of my leg.
One word to describe me would be…
Determined.
I have always wanted…
To go skydiving, bungee jumping, and pilot a plane!
Outside of the gym, I like to…
Spend time with my family, go to school, meal prep, and think about when I'm going to the gym next!
Three things you would always find in my fridge…
Peppers, spinach, and chicken! (…And my guilty pleasure, Bothwell cheese!)
Something nobody knows about me or would be surprised to know about me…
I'm one of the most stubborn people you will ever meet!
Favorite physical activity outside of CrossFit…
I love biking!
Favorite place to eat out…
Mongo's Grill or NuBurger!
What is your day job?
I'm a student and I work at the daycare in La Broquerie with my sister Roxanne!
Song that gets me pumped up for a workout…
Sorry by Justin Bieber! (Don't hate me Colin!! > At least it's not country!)
The last thing I ate was…
Pistachios, ground turkey and sweet potatoes, and an orange bell pepper!
My proudest accomplishment is…
My 125 lb snatch max. It was the moment I felt the most proud of myself because snatches were/are still a struggle for me but with the help of my awesome coach Lisa, snatches finally clicked!
My six month goal is…
A bodyweight snatch!
If I could have ANYBODY (living or dead) over for dinner, it would be…
Camille Leblanc-Bazinet! I'd love to hear her experiences from the Games and she is such a huge inspiration to me!
My favorite workout attire is…
T-shirt and shorts! … Although now I know to wear pants when the WOD includes a lot of barbell work.
My favorite workout partner(s)…
My sister! We started CrossFit together and it's not quite the same without her, though everyone at CrossFit Steinbach is fun to work out with and I love their encouragement!!
Ready to become stronger & fitter?