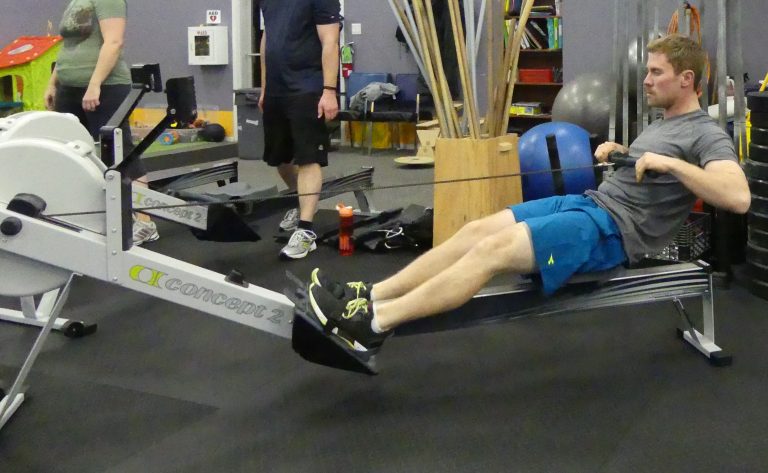 Tell us about yourself
Hello everyone, my name is Kendall and I'm a CrossFitter. (Everyone- Hello Kendall)
I started Crossfit in February 2014 for conditioning and mobility for my Junior C hockey career.
Throughout my life I have always been involved in sports, playing hockey and soccer from a young age. During high school I played on the SRSS soccer team and was a part of winning two Provincial Championships.
My passion for sports has lead me to coaching a U17 community soccer team, this is a great opportunity to pass on my knowledge of the sport, as well as proper stretching routines and mobility enhancement.
How were you introduced to CrossFit?
I was introduced to CrossFit from a co-worker who is a very dedicated athlete at the Niverville Shop Gym. Him talking about the combination of weight lifting and cardio workouts involved in CrossFit, got me curious and I had to find out what it was all about.
What is your favorite workout or lift?
My favorite workouts are metcons that involve kettle bell swings and/or farmer's carry.
What is your favorite skill/movement that you have learned at CrossFit?
My favorite movement that I have learned/refined would be a pull up. I always struggled with pull ups and have worked hard to get to a point where I can successfully do them without dreading them.
What have you learned from CrossFit that transfers to your everyday life?
Everyday I use proper lifting techniques and stretching routines that I learned from CrossFit.
What is a skill you need or want to work on?
I really struggle with the snatch movement as well as my presses, which need work.
I have always wanted…
I have always wanted to have nice big biceps and chiseled abs.
Outside of the gym, I like to…
I enjoy playing hockey on the local outdoor rinks in the winter and kayaking with my girlfriend during the summer.
My favourite physical activity outside of CrossFit is…
My favorite physical activity outside of CrossFit is playing hockey, whether it be with friends playing shinny or playing beer league.
What is your day job?
I am a Journeyman pressure welder for a mechanical company in Winnipeg.
My proudest accomplishment is…
I'm pretty proud of having a 1 RM deadlift over 300lbs
My six month goal is…
My goal six months from now is to have upped my numbers on movements that include overhead positions.
A piece of advice for someone starting out in CrossFit would be…
The pain you feel in the beginning is soon overpowered by the feeling of improvement.
Ready to become stronger & fitter?