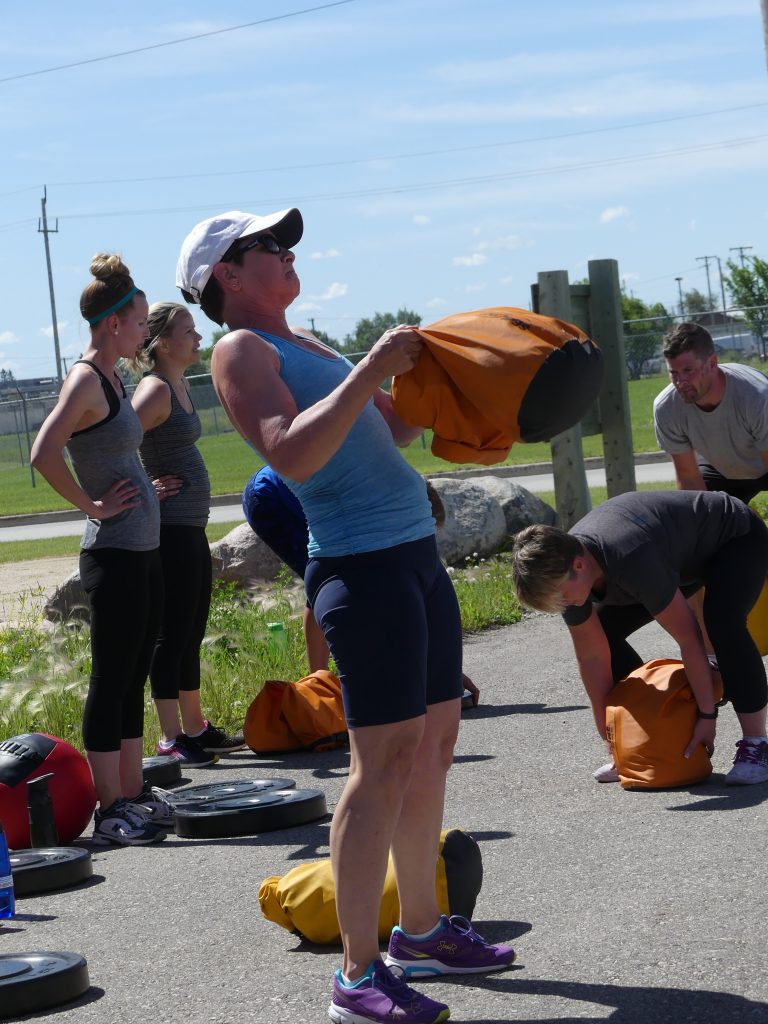 Tell us about yourself
After living in many different homes, literally around the world, we settled in Steinbach 3.5 years ago. We came back to Canada to be close to family and after 10 years in different countries, we're close to our daughter and her family again. I'm happily free of employment obligations so I set my days. Still, making a home in a new city presents challenges. It was a big adjustment in many ways so joining Crossfit and realizing we had joined a community was fantastic. It was also a great stress reliever!
How were you introduced to CrossFit?
I literally drove by and wondered what it was. After finding out, I asked my sister to join me doing the on ramp. Now my husband, Jeff, is a member.
What is your favorite workout or lift?
The snatch because it challenges me every single time. And when I manage a good one, I feel a little bit proud…and bad ass.
What is your favorite skill/movement that you have learned at CrossFit?
I have fun practicing the handstand.
What have you learned from CrossFit that transfers to your everyday life?
What haven't I learned that transfers to my daily life? Strength, mobility, confidence are big ones, balance in more ways than one and a feeling after every workout that I've succeeded in something challenging and feel so much better for it. That feeling goes home with me.
What is a skill you need or want to work on?
Push ups and then pull ups.
I have always wanted to…
Run with abandon again.
Outside of the gym, I like to…
Spend time with family and friends, mostly cooking for them.
My favourite physical activity outside of CrossFit is…
Hiking, x-country skiing in winter.
What is your day job?
Nana and general family member on call. Best job ever.
My proudest accomplishment is…
Bringing my daughter into the world.
My six month goal is…
10 good push ups Rxed.
[Editor's note: Rx means as prescribed. In this case, it means full, chest-to-deck push-ups on the floor.]
A piece of advice for someone starting out in CrossFit would be…
Keep at it and take advantage of the amazing community of which you've become a part.
Ready to become stronger & fitter?