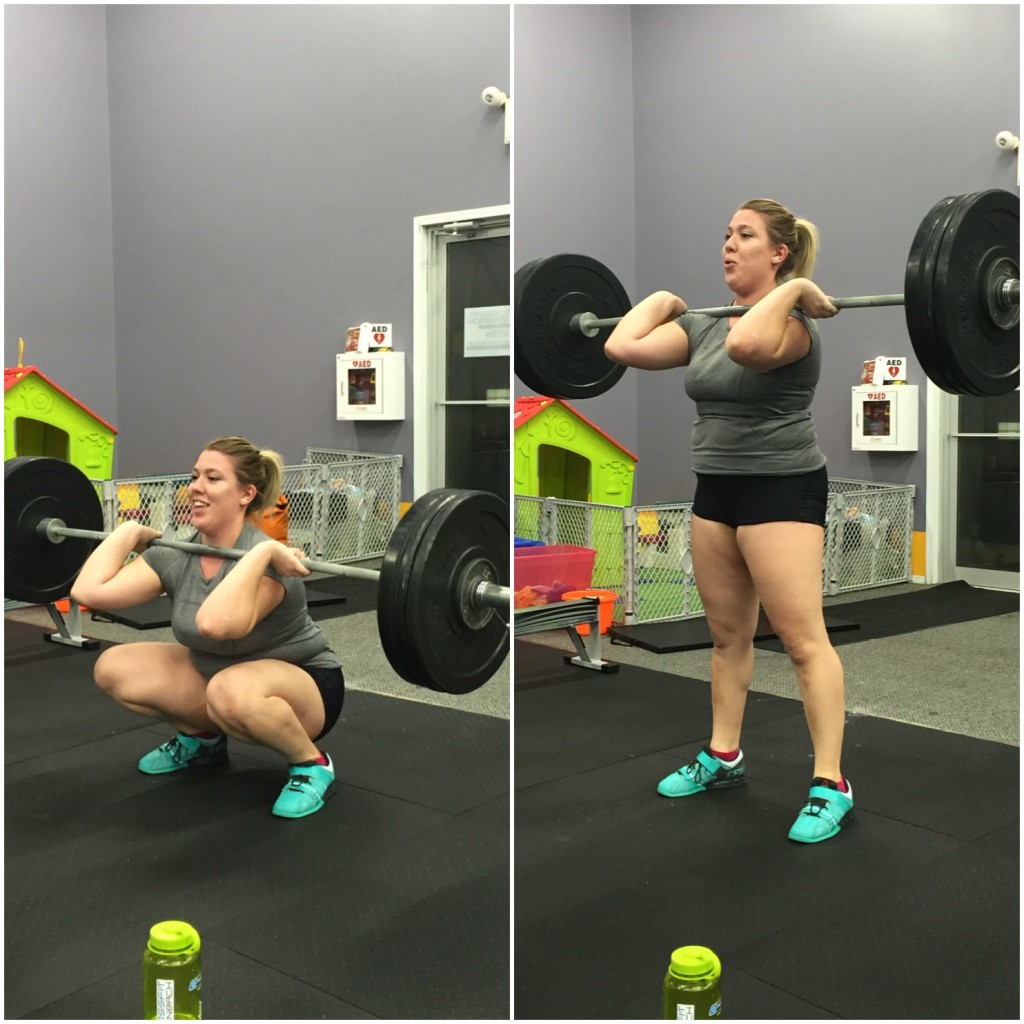 Tell us about yourself
My name is Roxanne, I'm 22 years old. I graduated from École Communautaire Réal-Bérard, back in 2011. I've spent the last 4 years in University, I originally wanted to be a teacher. After spending a summer working in a daycare, I discovered that I was truly passionate about early childhood, so I switched programs. I've just graduated from the Early Childhood Education program at St-Boniface University, in June 2015. After moving to La Broquerie, I started working in the infant room at a daycare in town. I am also recently engaged, the wedding is planned for September 2016!
How were you introduced to CrossFit?
My friend was going to True North fitness in St-Pierre and said that the programming was along the lines of Crossfit. After hearing about her experience there, I was intrigued. I started looking up Crossfit gyms and saw that there was one in Steinbach. I sucked my sister, Annick, into coming to a free trial with me and we have both been hooked ever since!
What is your favorite WOD/Lift?
It might sound crazy, but I absolutely love snatches. I love that they are extremely challenging in almost every aspect of the lift. I feel so proud of myself when I get a perfect bar path or form, because I know that due to all my practicing, I am finally getting somewhere! I also really like Turkish get ups. My favourite WOD so far has been ''Cindy'', it was pretty challenging.
What is your favorite skill/movement that you have learned at CrossFit?
I think that once I'll be able to do it non-modified, it'll be Skin the Cat. I've never done any kind of gymnastics, so I find this movement pretty fun!
What is your "goat"?
Definitely snatches. It's taken me over 6 months to understand every part of that lift. I still get my good days and bad days, but it's getting a lot better!
One word to describe me would be…
Determined!
I have always wanted…
A puppy… No joke, I've been begging my parents for 21 years. I got my dog pretty much as soon as I moved out of their house.
Outside of the gym, I like to…
Spend time with my friends and family. And recently, wedding planning has been #1 on my list of hobbies!
Three things you would always find in my fridge…
Eggs, fruit and left overs.
Something nobody knows about me or would be surprised to know about me…
I only spoke French until I was about 5 years old. To this day, I am still totally out of my comfort zone while speaking and writing in English… Even filling out this questionnaire made me a little nervous!
Favorite physical activity outside of CrossFit…
Going for walks with my dog, or running around with the kids at work..
Favorite place to eat out…
Mongo's Grill
What is your day job?
Early Childhood Educator
Song that gets me pumped up for a workout…
Any song off the top 40 playlist.
The last thing I ate was…
Umm.. not too sure what to call it. It was something along the lines of ''Throw-anything-healthy-into-this-frying-pan-and-add-some-chicken-in-it'' sir fry. It wasn't terrible though!
My proudest accomplishment is…
Getting my first double under!!
My six month goal is…
A 100# snatch PR and a strict pull-up would be great!
If I could have ANYBODY (living or dead) over for dinner, it would be…
My grandpa. He passed way before I was born. It would have been great to meet him and hear some of his stories.
My favorite workout attire is…
My bright pink tights and a lulu shirt.
My favorite workout partner(s)…
I absolutely love working out with my sister, Annick. We kind of have a friendly rivalry going on, but I think that it helps us stay motivated and achieve our goals. In the end, we're both so proud of the other either way! But since I've started at CFS, I've met a lot of great people and even made some friends. So I definitely enjoy working out with them too!
Ready to become stronger & fitter?