Colin Darling 
| coach/owner


Hillary Widdifield

| coach
Colin and Hillary are the duo behind CrossFit Steinbach. They have both been doing CrossFit officially since 2010, although Colin likes to think he did some form of CrossFit for a year and a half in his basement prior to starting at CrossFit Winnipeg.
Apart from CrossFit, Colin has been a duathlete, runner, climber, and badminton player. He used to be an environmental chemist at Environment Canada and Fisheries and Oceans. He coached CrossFit part-time while working full-time for the DFO in Winnipeg. He thought coaching was a lot of fun, and was inspired to open CrossFit Steinbach in 2012 and help people move better.
His courses include:
CrossFit Level One (2011)
CrossFit Level Two (2016)
Agatsu Kettlebell Level One (2010)
CrossFit Gymnastics (2011)
CrossFit Mobility (2012)
Functional Movement Screening and Corrective Exercise Level 1&2 Seminar (2012)
Varbanov Olympic Lifting (2012)
Ido Portal Movement X (2012)
Gymnastic Bodies Seminar (2014)
Catalyst Athletics Level One Olympic
Weightlifting Course (2015)
Agatsu Lower Body Mobility and Movement – Level 1 (2016)
Agatsu Upper Body Mobility and Movement – Level 1 (2017)
Agatsu Indian Club and Mace Certification (2017)
Emergency First Aid & CPR/AED Level C (2020)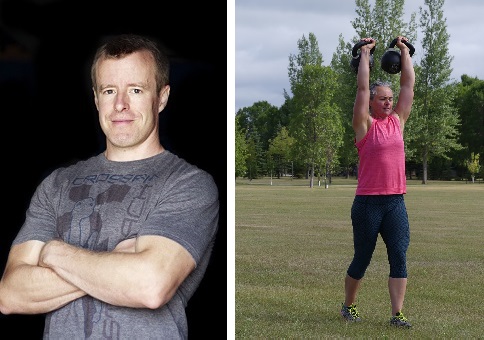 Hillary's athletic background consists of competitive downhill skiing, competitive show jumping, running, rowing, and climbing. She is currently a physician, and spends some of her limited free time lifting heavy stuff in the gym.
Hillary's courses include:
CrossFit Level One (2011, 2016, 2021)
CrossFit Gymnastics (2011)
CrossFit Mobility (2012)
Varbanov Olympic Lifting (2012)
Catalyst Athletics Level One Olympic
Weightlifting Course (2015)
Canadian Ski Instructors' Alliance Level Two
Canadian Ski Coaches Federation Level 1
National Coaching Certification Program Level 2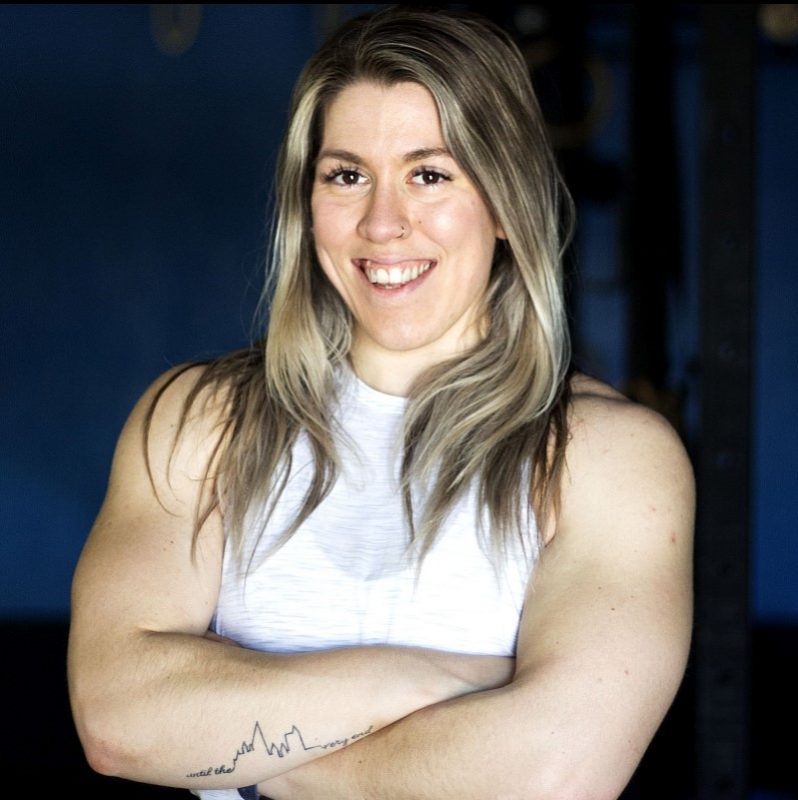 Roxanne Gauthier
I've been a member of CFS since January 2015, when I took my On Ramp course, and I've barely left the gym since! I wasn't big into the typical high school sports. However, I spent 6 years as a speed skater and 3 of those years were spent on the territorial team in Nunavut which gave me the opportunity to travel as far as Kenai, Alaska for a competition. That drive to compete has definitely crossed over into my CrossFit world as I'll be competing in my 3rd CrossFit competition in January 2017.
On the rare occasion that I'm not at the gym, you can either find me at home buried under a mountain of tupperware and meal prep or spending time with my husband, our dog, Gizmo and more than likely, my sister Annick would also be nearby.
I took my passion for CrossFit one step further when I transitioned from athlete to coach during the summer of 2016. I love being able to help others achieve their goals and better themselves. Thank you to all of our amazing members who have been so welcoming during this transition!
Courses:
CrossFit Level 1 Trainer (2016)
CrossFit Gymnastics (2016)
CrossFit Online Scaling Course (2016)
CPR Certified (2016)
Precision Nutrition Coach (2018)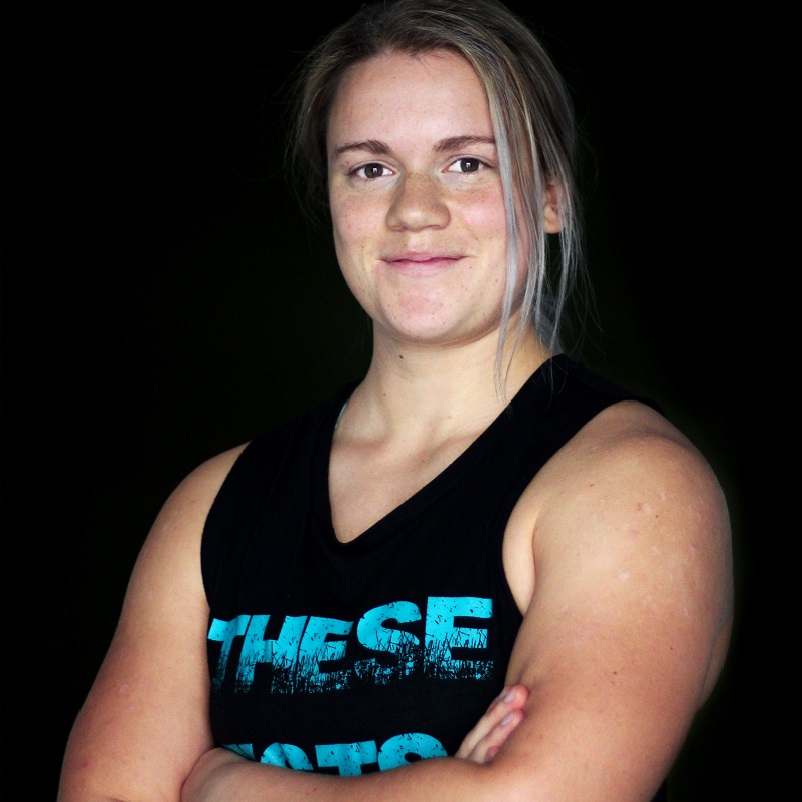 Annick Duma
I started CrossFit in 2015 at CrossFit Steinbach and have been coaching since late 2016. CrossFit has been such a large and positive influence on my life. It shifted my mentality towards exercise from being something I HAD to do to something I LOVED to do! CrossFit brought me muscles to be proud of, new friends, and introduced me to a world where people love to wear gym clothes as much as I do! Outside of the gym, you'll find me in my college classes where I am studying to become a remedial massage therapist, in my kitchen meal prepping the day away, or playing with my sister's fur babies. I look forward to meeting you and having you in my class!
Courses:
CrossFit Level 1 trainer (2016)
Precision Nutrition (2018)
CrossFit Judges Course (2016)
CrossFit Gymnastics (2016)
CrossFit Anatomy Course (2016)
CPR Certified (2019)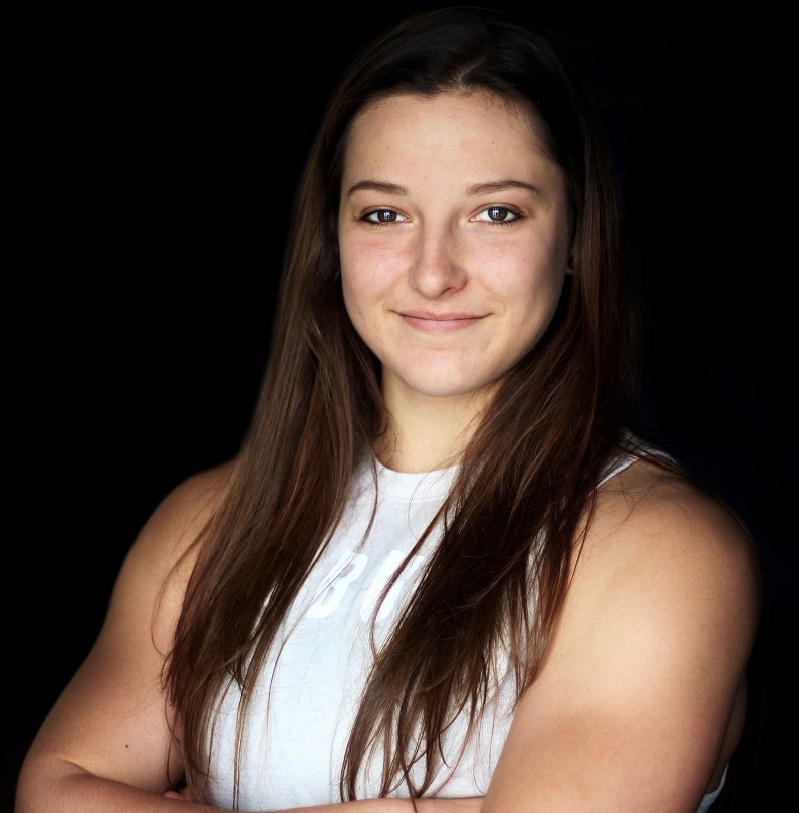 Ana Rebizant
Growing up, I was always involved in sports. I played ringette, soccer, rugby, volleyball, track and field, basketball, and yes, I even tried my hand at horseback riding. In high school I had plans to play soccer at the university level until I sustained an ACL injury and well, that didn't turn out as I had hoped. I turned all my energy to CrossFit as a prehab/rehab for my knee, and ended up loving it and haven't looked back. I was back in the gym not 2 weeks after surgery! CrossFit soon became a passion of mine and having always been a competitive athlete, the decision to pursue it felt natural.
Health and fitness have always been passions of mine, and I love being able to share and learn new things. I recently started coaching and have felt very welcomed into this amazing community of people at CrossFit Steinbach! I am currently studying at the University of Manitoba to pursue a degree in Kinesiology in Athletic Therapy. Some non-fitness-related hobbies of mine include photography/videography, hanging out with my friends, and eating lots of food.
Courses:
CrossFit Level 1 (2018)
CrossFit online judges course (2018)
First-Aid/CPR (2019)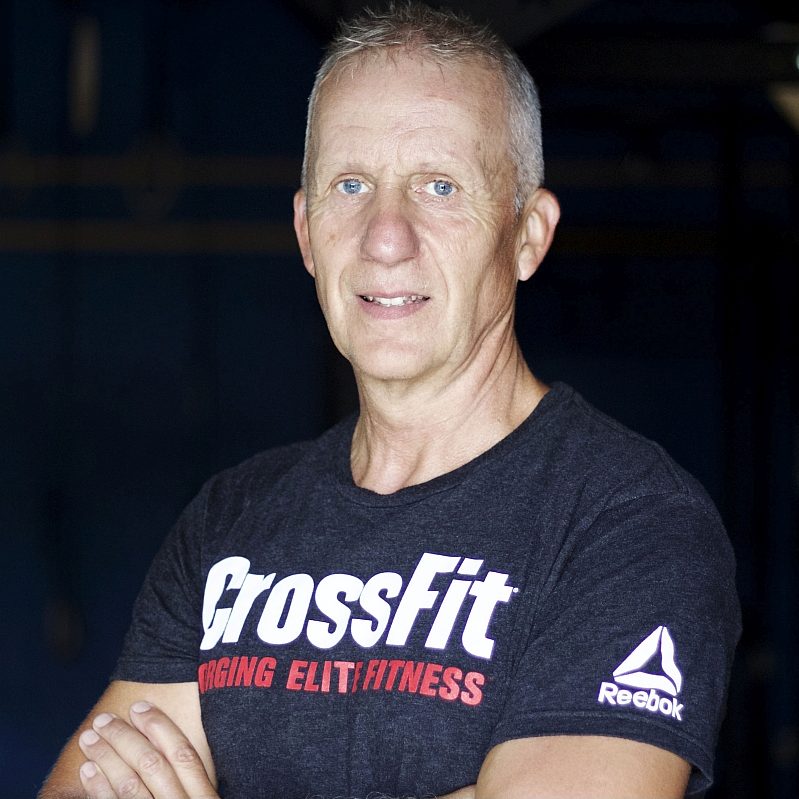 Jeff Dykstra
I'm Jeff, a CrossFit Steinbach athlete and recent graduate of the CrossFit Level 1 trainer course. I started CrossFit about 4 years ago after my wife, Pam, started and had a glowing endorsement of the program.
Once I started, I quickly realized how much I had to learn about all this CrossFit stuff. I was so impressed by the program and coaches and began to attend more frequently as my schedule allowed. The focus on individual improvement and accountability fit with both my personality and schedule. But it was the relationships with others and the community of CrossFit Steinbach that continued to draw me in. In June of 2018, I retired and decided to take it on even more seriously, so I entered my first competition and did the CrossFit Level 1 course. Being with people who try hard every day to do things they may not ever have imagined is a real pleasure for me.
CrossFit has become a real family affair. My wife, daughter, son-in-law, niece and sister-in-law all attend. Very soon we will have our grandson signed up as well. We have all benefited in more ways than we probably realize now.
Courses:
CrossFit Level 1 trainer 2018
CrossFit Olympic weightlifting course May 2019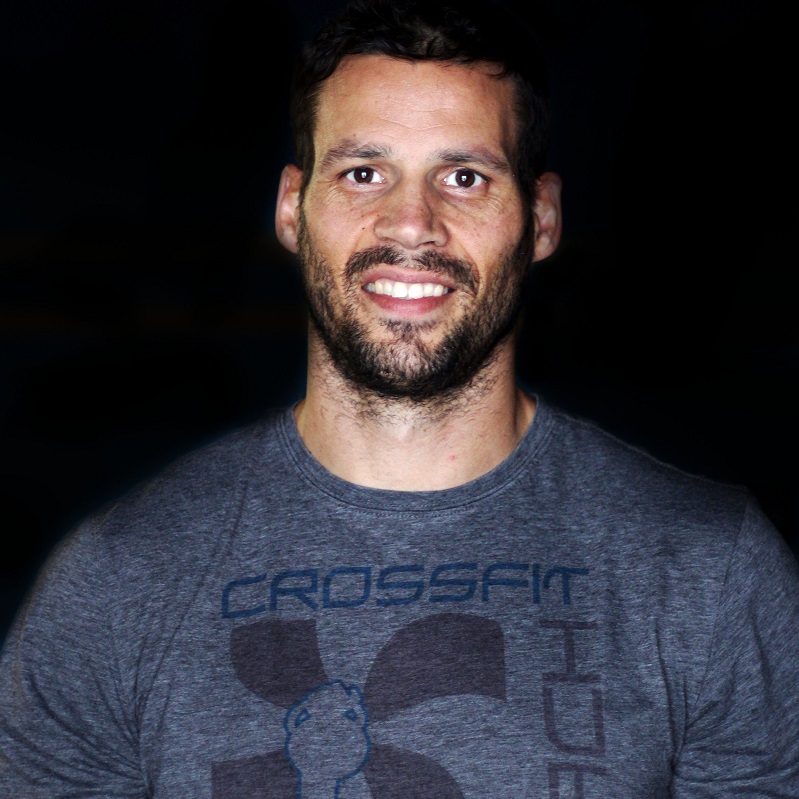 Jesse Adams
I am a physical education teacher, so lifelong physical activity is a strong belief of mine. I feel coaching that CrossFit was a natural transition for me, as I see it as adult gym class. I teach elementary gym class and according to the kids, gym class is awesome – and to our members (including myself), gym is still awesome! My athletic background consists of football and rugby. I also currently play golf, curling, and flag football. I completed my CrossFit Level 1 course in September 2018 and by the end of the year was coaching solo.
I started CrossFit in 2016, about 4 months after injuring my back on my own at another local gym. CrossFit has been perfect for my recovery, with the help of the coaches teaching proper technique, mixed with CrossFit workouts, has not only healed my back, but has made it stronger than before.
I have 3 kids and can be usually found at the rink or football field watching or coaching them. My daughter plays ringette and my son plays football for the University of Manitoba and plays hockey locally.
Courses:
CrossFit level 1 trainer (2018)
E.C.S.I. emergency first aid A and AED
Ready to become stronger & fitter?